Top 14 Benefits of Facebook Business Page that Everyone Should Know
Having a Facebook business page, can provide numerous benefits to the brand like brand awareness, advertising and boost website traffic and many more. Want to know more about it? Let's begin!
"There will be two types of businesses in the next 5 years, those that are on the internet, and those that are out of business."- Bill Gates.
Benefits of Facebook Business Page: Bill Gates laid out this prophecy of online business back in the early to mid-2010s. And sure enough, in the COVID-19 stricken world of today, almost all of our shopping and all of the companies have gone online.
And with many online marketplaces already abuzz with literally 10,000 sites for the same thing, other platforms had to get more creative. Hence, social media platforms added business capabilities for almost anyone and everyone to earn a livelihood. 
So, what better place to go than the biggest social media platform on the planet? Voila, Facebook Business. With more than 200 million businesses listed, and over 2.85 billion registered users, Facebook is the one place you cannot miss out on for online business. And it all starts with the Facebook Business Page.
What is a Facebook Business Page?
A Facebook Business Page is similar to an individual profile page on Facebook that comprises the wall, posts, images, details about the person. However, the Business page for a company/brand involves details about their products or services. 
"First Impressions last. You start behind the eight balls; you never get in front."- Harvey Specter, Suits, S1E03.
What to do to get more engagement on Business Pages?
With more than 200 million Facebook Business pages, you can understand that it might be hard to stand out. However, to engage more people and draw in more leads, you can employ a plethora of tactics such as:
Teach, entertain, inform or inspire

: You can use various ways to educate people about your products and services via different means. This could be a post, a short video, a story, or a promoted post. 
Focus on quality

: Not only should the product be great, but also be reliable with references of actual use case scenarios.
Use Great Images

: Owing to the notion "We eat with our eyes first", having a great image automatically ups the chances of a purchase.
Make a video or broadcast live

: Instead of putting out a wordy post, you can make a short and crisp video or use FB live to get the word out. 
Ask a question

: Asking an open-ended question, conducting an AMA session, or any relevant question from your community is an excellent way of understanding the audience's mindset. Use it to refine your products, and in turn, your FB Business Page. 
Drive traffic from other sources

: Just like a website, you can use backlinking practice from other sources or platforms to link to your page. 
Add CTAs

: Adding the requisite CTAs at the right pages and the right moment is very important. 
Get Verified

: This is something that many people, businesses, brands, and influencers want to do, but it is pretty hard. To do that, you need a good track record on Facebook and recurring business from people who want to buy your products repeatedly, along with a large user/fanbase.
Use Facebook Marketing properly

: The Facebook algorithm helps you get the desired output as best as possible, and hence, understanding and leveraging it can drive the outcome you are targeting.
Share an Offer in the News Feed

: Running discounts, offers, or referral drives are a great way to gain traction. You can even use FB Messenger to share these with your followers and generate messenger connections.
Ask for Audience Feedback

: Asking the audience's feedback helps the people feel that their opinion matters, and frankly, it's also a great way to understand your strengths and weaknesses.
Illustrate Feedback With Emojis

: Getting feedback is not enough today. Make sure to give them a cordial response that seems personal. So, use emojis. This adds a human feel to it than just automated replies from a bot.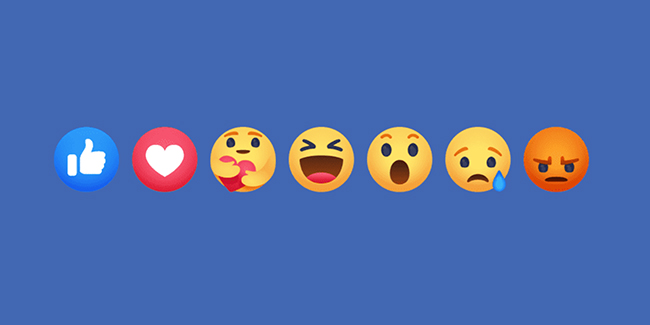 Run contests

: Many pages run contests like "anyone who comments LOVE word by word in the comments gets a freebie". You can do one of your own and garner a new following by delivering on those promises.
Talk About Community Involvement and Impact Beyond Business

: With the growth mindset of "the rich are getting richer" or "it's all about profits", it is vital for your brand to resonate with your community as someone who thinks and works beyond just business. There should be a cause that your business should further, which helps your community in the long and short term.
While employing all of these tactics at an early stage is quite complex, using some smartly can put you miles ahead of the competition. 
"Content builds relationships. Relationships build trust. Trust drives revenue."- Andrew Davis
What are the Benefits of Facebook Business Page?
Besides serving as a catalogue of your products/services, a Facebook Business Page has many benefits that we simply fail to understand in the grand scheme of things. And this results in less business, and hence, you lose money. So, here are the benefits of having a Facebook Business Page:
Customer Reach

: With the number of users on Facebook, you have the world at your disposal. And without a proper FB Business page, you are losing out on the opportunity to touch those accounts. With a standard FB account, y

ou can be friends with 5,000 people at most

, which is quite limiting for a business.
Unlimited followers

: One of the prime and most significant upsides of having a business page is having total followers. People become followers when they believe in you or your product. So, if you market yourself correctly, you can garner all of these followers as paying clients.
Brand Awareness and Advertising

: With the increase in followers, your business awareness automatically starts growing. Hence, you can then begin to increase your credibility and start turning your business into a brand. A brand that is trusted by people and a brand that resonates with their ideology.
A Good Emailing List

: Another benefit of having an expanded follower list is the choice of garnering and capturing a lot of email addresses. Thanks to the capability of FB Business Pages, you can quickly get the emails of your followers. 
Precise audience segmentation

: One of the advantages of Facebook business is to use the FB algorithm and then segment your market between non-customers, probable customers, and definite customers. Using your marketing campaigns for various purposes, you can easily understand what kind of audience is interacting with your business and channel your efforts in that direction. 
Better marketing campaigns: When you start running marketing campaigns and understand the type of audience, segment them into categories, and understand the working of the Facebook Algorithm, it's time to put all that knowledge to work. Craft campaigns that press buttons in your audience's minds, plant an idea and make sure it sticks with them with reinforcements. This way, your marketing game will level up.
Building patrons/loyalists

: If you

follow the mantra that Harvey Specter put forth

, as mentioned above, you will start getting recurring clients. And with excellent service or products, timely feedback, and ensuring client satisfaction will turn them into loyalists. And in the long run, they will become patrons of your brand.
Better competitor analysis: Competitor analysis is one of the essential things of being in business. However, with Facebook Business Pages, the algorithm automatically suggests pages and companies similar to you and are doing well. So, you can carefully study them and then figure out the areas where you can improve.
Improved customer feedback

: If you keep commenting, you can easily invite customers to leave feedback on specific product pages or on the FB Business Page itself. As the reviews and ratings increase, the brand credibility automatically increases, which increases user trust. 
Great discoverability and indexing on Google

: Facebook has been around a long time. Hence, Facebook Business Pages have better discoverability and indexing than conventional e-commerce website pages. So, the same seller can maximise their footprint and overall revenue for the same products on the web using a FB Business Page.
Custom tabs/pages

: One of the most undermined and underappreciated features of Business Pages is the capability to have custom tabs or slave pages that redirect to the main business page. In this custom tab, you can use a third-party page from outside FB to be displayed. You can create the page and use a custom tab to display that page. 
Custom pages or Slave pages are the page spinoffs of the primary Business Page dedicated to a specific service or product. This also loops back to the main page.
Boost website traffic

: Using Custom Tabs and CTAs throughout the Business Page, you can even redirect the customer to explore the entire catalogue of your products or make the purchase from your website. So, this will function as a backlink to the main website, hence,

improving a considerable aspect of Search Engine Optimization (SEO)

. 
Improve SEO: Every business at some point has to dive into Facebook SEO for improving its discoverability. However, with the benefits of having a Facebook Business Page, you can automatically have a boost in SEO. You can do the others via the usual white box SEO practices to rank higher.
Facebook Insights

: Like every website or platform, FB also offers its own metrics page. And from the metrics, Facebook Insights draw out credible and actionable insights that can help drive more business and increase revenue. 
Other Additional Benefits of Having Business Pages
While the above benefits directly impact your business, other advantages might not be visible but are there nevertheless. The following are the additional benefits of having business pages: 
Possibility to build a caller list

: Once you have garnered a mailing list and have some recurring clients, you can even start to move a step further and ask your followers and buyers to share their phone numbers. This way, you can hail them with updates and also ask for their feedback directly.
Reduce costs of marketing and advertising: Facebook Ads start from as low as $10. So, essentially under $100, you can efficiently run quite a few promotional and advertising campaigns. Of course, as your business grows, your marketing campaigns can also incorporate other aspects. However, you can still fall back on a lean budget when business is slow.
Reaching customers via phone alerts

: Many FB users have SMS notifications turned on. And if they follow you, your updates can also reach them via phone. Furthermore, if you have managed to get their phone number, you can drop them personalized alerts every once in a while to cater to their interests and get them to purchase with a unique discount code. 
Easier transactions

: FB recently added a payments functionality into its system. And if you have linked your bank account details with the Business Page, transactions happen seamlessly without hassles. So, it's mostly just a click and forget process. 
Better connect with the audience

: When you have various open channels to invite feedback, reply to the input warmly, and give them resolutions on time, the audience is happy. So, your connection with them grows automatically. Hence, with consistency, you will have a better relationship with your audience. 
Highly collaborative

: Many aspects of Facebook are applauded for their collaborative nature. And Business Pages is one of those aspects. So, you can leverage that quality and interface it with third-party tools to drive better results from all business activities.
Bring you closer to the market standard

: One of the biggest reasons people go for brands is their set and maintained standards. And if you start doing the same thing, you will automatically begin challenging the big-wigs at their own game. So, at its core, Facebook Business Pages are bringing you closer to the market standard.
"People don't buy what you do; they buy why you do it. And what you do simply proves what you believe in."- Simon Sinek.
Verdict- Are Facebook Business Pages good?
Absolutely! Despite being under the scanner for many wrong reasons recently, Facebook still offers some of the best features on its Business Pages. With tons of benefits centered around driving more business, having a Facebook Business Page is worth it. 
Or, if you don't have a Facebook Business Page, you are going to lose money!
Download Now
See-through delicate embroidered organza blue lining luxury acetate-uppercas.