40+ Free Tools for Creating Unique Images for Social Media
Social Media without images looks dull. Here we bring 40+ such free tools that will help you create unique images for your social media. From image designing and screenshot tools, we'll talk about a number of image editors, image sharing, font makers tools and many more. Dive in to know in detail.
Is it possible to have a fresh image for each social post we create? No! It is difficult to come up with these images. There are amazing Tools for Creating Images to help in creating free images for blogs, social media posts, websites, etc. These tools have free versions to themselves, but some may require you to pay for additional access.
Contents with attractive images help in promoting your social media posts. It boosts the total marketing strategy.
Free Tools to Create Images for Social Media
Here is the list of some free tools for creating unique images:
1. Canva
2. Picmonkey
3. BeFunky
4. Jing
5. Skitch
6. Awesome Screenshot
7. Adobe Sparks
8. Recite
9. Quotes Cover
10. FotoFlexer
11. Pinstamatic
12. GIMP
13. Polarr
14. ImageWell
15. Ribbet
16. Customizable Image Templates
17. Pictaculous
18. ColorZilla
19. Pablo
20. Social Media Image Maker
21. Social Media resizer
22. Pixlr
23. Lunapic
24. CloudApp
25. Imgur search
26. Schematic Mind
27. Google Drawing
28. Find My Font
29. What Font
30. Google Fonts
31. Free Infographic Templates
32. Customizable CTA Templates
33. Powerpoint Slideshare Templates
34. Placeit
35. Zoho
36. Optimizilla
37. Wordle
38. Memecrunch
39. Memes
40. LogotypeMaker
41. LogoGarden
42. FreeLogoDesign
Image Design Tools
1. Canva
Canva is a very simple and easy-to-operate tool for image designing, graph designing, and photo editing.
This app enables you to create fast and beautiful content and organize your content in a natural way that will lead you towards more engagement with the audience.
Pricing: It is free forever to design anything. However, it charges USD 9.95/month for its advanced feature, but it also offers 30 days of a free trial.
Pros
Free to create impressive images with strong constraints

Work from anywhere with fast processing

Around 4 million + elements and 1000+ fonts to design your images
Cons
Once you start editing your image, you can't change the dimensions of an image

No standard size templates for Facebook posts, Twitter posts, etc.
2. Picmonkey
If you want to deliver attractive pics and give your image a new look, Picmonkey app is made for you. With its filters, text tool and overlay feature, you can use any content in a unique image. This tool also turns your photo in a sketch format with a single tap.
Pricing: Initially, it is free to operate, but for more features, you need to take one of these three plans:
Basic plan: $7.99/month.
Pro plan: $12.99/month.
Team plan: $ 33.99/month.
3. BeFunky
Befunky helps you to accomplish all goals related to photo editing. This software enhances your image by giving it the perfect professional-looking layout and offers various filters to remove some ugly blemishes. The tool can create an image that stands out of the crowd and draw engagements.
Pricing: Initially free but to access more features, you will be charged $6.99 USD/month if you billed monthly and $59.88 USD/month for billed annually.
Pros
Simple drag and drop feature to create impressive images
You can create business cards, brochures, posters, flyers and much more with this tool
In a deluxe edition, you can do the oil painting, water painting and other pop art on your image
Cons
This app is quite expensive
Requires in-app purchases for the mobile version
Screenshot Tools
4. Jing
Jing is a combination of both screen capture and screencasting functions
Pricing: It is free to use its features.
Pros
Free tool in its niche
Easy to learn and has a simple and clean interface
It has a swift process
Cons
There are no updates for its software
Old and slow interface
Limited features
5. Skitch
Skitch is a product of Evernote.com. It is an innovative photo editing software that offers you the best photo editing tools which include editing of specific website's screenshot, rotate, resise, crop and sketch on images.
Pricing: It is a free tool, but if you need to use additional premium features, which are available on Evernote plus, then you must buy a subscription of $34.99/year or Evernote premium $69.99/year.
Pros
Compliment with its blur effect, blur the area you don't desire in your image and get the best results

You can edit your PDF files with this tool

Annotate the image by inserting arrows, draw text, and design directly on the image
Cons
Limited inbuilt fonts 

Lack of shapes for image additions, especially its rectangular shape, doesn't work precisely

It automatically replaces your edited image with the original image
6. Awesome Screenshot
The awesome Screenshot is a great app to optimize your screenshots and share them. You need just to take a screenshot, annotate it, and share it with your friends or clients.
Pricing: It is free for specific uses, or you can upgrade it with $2/month for one user and for team $29/month will be charged.
Pros
Supports sharing of the edited screenshots
Full-page screenshots are visible with this tool
Cons
It has a broken selection tool
Limits with Screenshots editing
Cover Photo Maker
7. Adobe Sparks
Infographics are nowadays highly SEO friendly, and thus, they are in high demand. To create your own customized infographics, one popular tool is Adobe Sparks.
Pricing: It is absolutely free
Pros
No skills needed to operate it

Grabs the attention of your audience
Cons
Limits with a single page tool

Limited inbuilt features 
Quote Makers
8. Recite
Convert your quote to an impressive masterpiece with the use of Recite. It has thousands of design templates that make your quote look fantastic. Just put the content in the box and choose from the best templates.
Pricing: It is a free tool and lets you access all templates.
Pros
Variety of templates

Easy navigation

Optimised results
Cons
9. Quotes Cover
Quotes Cover is a fast and straightforward quote image maker tool that turns any written text into beautiful graphics for social media, web uploads and other work. This tool has a super-fast download feature that downloads your images instantly, even if your images are large in size.
Pricing: It has free signup, but if you intend to only edit, then you don't need to login. If you want more features, you will be charged $2.90/ month.
Pros
No login required for editing

No need for software installation

You can edit your image manually with layer support
Cons
It has simple metrics

Minimal usage
Image Editors
10. FotoFlexer
FotoFlexer is an online tool to edit your image on a web portal, which requires only a high-speed internet connection instead of downloads and installation.
Pricing: It is fully free of cost
Pros
Absolutely free to use any inbuilt feature

It doesn't require any installation
Cons
To make the most out of this tool, you need to have a fast internet connection

It has limited professional access
11. Pinstamatic
Pinstamatic is a cool Pinterest tool to draft and create gorgeous pinnable images instantly without any complex editing.
Pricing: It is free to create images for Pinterest.
pros
Cost compactness

This tool doesn't require any technical skills

You can draft a pinnable image in a minute
Cons
Limited usag,  it only focuses on Pinterest images

You can't share your image directly with the app
12. GIMP
GIMP is an alternative to photoshop. The GNU image edition program abbreviated with GIMP is used to enhance your image quality and effectivity with more customized options and third-party plugins.
Pricing: It is free to use any features
Pros
Compose your photos in multiple files

Absolutely free, no monthly payment required

The user interface is easy to understand
Cons
Very low-quality text tools

No layer adjustment feature
13. Polarr
Pollarr is a vast, rich photo editor which can transform your image taken with a professional camera by its 30 free filters and enhancement tools.
Pricing: It is free and has a premium option for android and iOS at $19/month.
Pros
User-friendly interface

Customization of toolbars and workspace

Color, toning, arrows and saturation adjustment feature are available
Cons
Complicated and time-consuming if you want to learn how to use the tools

Lack of navigation
14. ImageWell
ImageWell allows its users to resize, crop and rotate the user's image to annotate it with its inbuilt shapes, labels, and arrows. It also has a drag and drop feature which makes it a powerful tool.
Pricing: This tool is free to use for mac.
Pros
Screengrab tool is inbuilt

Easy to use by anyone

Smart templates
Cons
This tool relies a lot on third-party add-ons

Repetitive pop-ups
15. Ribbet
With many special effects of Ribbet, anyone can make a beautiful and engaging image with whatever size they want. Ribbet doesn't require you to download or install the software, as you can use it even on your laptop and computers.
Pricing: It is free for specific usage, and later, premium plan charges start at $4.95/month, $19.95/6 month and $29.95/year.
Pros
You can cut out unwanted areas of your image

With its colourful special effects, you can put new life in the image

Most versatile work system
Cons
The website interface is not impressive

Lack of font type, filter, and effects

It doesn't have a library to practice editing skills
16. Customizable Image Templates
There are various tools available to customise your images through templates, and one of them is given below:
Angiegensler
Angiegensler has 155 unique and editable templates for images and 311 total templates with a variety of styles that are entirely customizable and fits your brand.
Pricing: It charges $37 to access all of its features.
Pros
Saves your time and is stress-free

Increase in image engagement

Provides editing tips to improve your image effectiveness
17. Pictaculous
Pictaculous is a colour palette generator tool of Mailchimp. All you need to do is just insert your image on Mailchimp, and within a few seconds, you will get the colour suggestions.
Pricing: It is free for trial.
Pros
Create attractive and eye-catchy images

Utilise your art skills
Cons
Very tricky use of color palette
18. ColorZilla
Colorzilla fulfills the color needs of your image with its extraordinary features. The color of an image is the most crucial element and using it appropriately gives you the most beautiful image. It helps you to make your powerful presence on various social media channels.
Pricing: It is free to use the tool
Pros
Seven pre-installed colour palette

Auto copy the sampled colours to the clipboard

You can pick colours in a single click
Cons
Available only on Mozilla Firefox and Google Chrome

Lack of versatility
19. Pablo
Pablo by buffer.com is a powerful tool to create images, visual effects, edit PNG files, etc. If you're looking to make a high quality inspired image creation, here is the tool for you. It has a super easy user interface to create logos, quotes on image for Facebook, Twitter and Pinterest.
Pricing: It is free to use any feature of Pablo.
Pros
Unlimited useful features to create an extraordinary image

Excellent customer satisfaction by its effective customer services

Serves whatever it promises to its customers
Cons
Some users can face confusion in using app icons

It doesn't perform well on older devices

Not suitable for smartphones and works best on desktop and tablet
20. Social Media Image Maker
If you want an optimistic presentation of the images to be used on Facebook feed, this tool is made for you. It has the power to create highly engaging visual content and ensures that your image will maintain an ideal dimension for various social media platforms.
Pricing: It is free to create optimised pictures
Pros
Satisfy all the needs including profile and account images for each social media platform

Very easy to use

Avoids awkward preview cropping
Cons
Limits with picture sizes of Facebook

It only optimises profile pictures of social media platforms
21. Social Media resizer
Do you wish to resize any existing image that fits your specified format? Now it is an easy task with the help of this below-mentioned tool.
Simple Image Resizer
You can resize your image without losing its quality with its ease of use quality. It is named as Simple Image Resizer.
Pricing: It is free for unlimited resizing.
Pros
Simple and easy to use tool

You can create an internet auction page

It supports all JPEG, JPG, PNG, BNP, and GIF file formats
cons
New users find it difficult to use 
22. Pixlr
It is an online photo editor for the next generation. It gives the experience of smarter and faster photo editing with cutting edge technology. You can create an active drawing layer over photos and use the filter to get an impressive photo.
Pricing: It is free to edit images. To access Pixlr pro, you will be charged $5/month.
Pros
Very stunning design and layout

Offers advanced and user-friendly editing feature

Enables you to make a collage
Cons
Tricky photo resizing feature which does not operate efficiently

Requires exclusive downloads to access it
23. Lunapic
Lunapic is a very fantastic photo editing app with various uploading options, and their amazing effects allow you to create borders, draw, and apply filters with it.
Pricing: It is free to edit all types of pictures.
Pros
One can't upload multiple pictures at once

No usage limitations and also it is bug-free

It has a one-click sharing feature
Cons
The layout of Lunapic is quite dull and old

Restrictions on uploading images with the maximum size

You need to refresh your page again and again while working
Image Sharing Platform
24. CloudApp
We all know that an image is worth a thousand words, and so is a video or GIF. With the cloud app, you can streamline your workflow for recording videos, capture screenshots, and make GIFs instantly.
Pricing: Free for an individual user to make 1-minute video recording after that you can unlock cloud app pro with $9/month for unlimited video recording.
For a team, you will be charged $8/user/month.
Pros
Communicate messages impressively to users

There are no limitations to file storage

You can find an image that includes descriptive words
Cons
There is no exclusive mobile app for easy accessibility

The window app of this tool crashes sometimes
25. Imgur search
Imgur coordinates with Reddit to ensure a more powerful way to share stories, images, and videos directly from the tool. It has a powerful team of moderators who helps users in troubleshooting during uploading and sharing.
Pricing: Imgur pro feature is free to use for a certain time period, after which it costs $3/month and $24/year.
Pros
Your images get saved in the Imgur database, so you don't lose any of them

The smooth operation of uploading interface

Don't need to have an account for hosting your images
Cons
Doesn't support all types of files to upload

It is a time-consuming process to sort file forms

It can't handle a high amount of traffic
Mind Map Maker
26. Schematic Mind
Schematic Mind tool is created to make easy and eye-catchy mind maps.
Mindmaps are the diagrams that can quickly make you clear about the topic and subtopics with a variety of shapes, colours, and other tools inbuilt in a schematic mind.
Pricing: It is free to create extraordinary and creative visual maps.
Pros
Supports creating vast and complex mind maps

Offers a variety of borders and background colours

Packed with powerful zooming and scrolling features
Cons
Very time-consuming tool

It requires intense skills for mapping
Drawing Tool
27. Google Drawing
Google drawing is one of the most versatile diagramming software developed by Google, used for creating flowcharts, mind maps, concept maps, and other diagrams in real-time. It was launched on April 12, 2010, to make drawings on Google docs.
Pricing: It is free by Google.
Pros
Easy to access and understand

Just like other Google drives, it is also free of cost

Easy collaboration with work people on Google drive
Cons
Only a supporting software of Google

If you put your information on Google drawing means, you put it on the Google server
Font Makers
28. Find My Font
Find My Font enables you to identify and find a perfect font that suits your projects and images within a second. It gives you a fast and easy way to get compelling visuals and works smoothly. 
Pricing: It offers a free trial for a limited period and after that, you will be charged $49.
Pros
Effective and has a huge collection of stylish fonts

Time-saving tool

Provide various impressive font combinations
Cons
Very limited features

Doesn't have any filters and effects for image optimization
29. What Font
If you want to know which font is used on the web page, you might face some difficulties in it, but with the use of What Font extension, you can detect it with just a single click. It also identifies the services which are used for the font.
Pricing: It is free to download from chrome web store and app store.
Pros
The easiest way to recognise fonts on the web

A simple and elegant app

Supported by Typekit and Google font app
30. Google Fonts
Google fonts have an extensive collection of web font services which creates a unique and elegant interface; users can access 800+ licensed fonts with this app.
Pricing: It is absolutely free from Google.
Pros
Inbuilt font comparison feature

Live preview feature available

You can compare fonts with Google fonts
Cons
It has a minimal selection of roots

Typeface's quality is not always great

There is no offline mode for font's appearance
Infographic Maker
31. Free Infographic Templates
If you want to get infographics templates for your image and to deliver more information to your customers for free, here is the tool.
Visme
Visme enables you to create stunning infographics with its professionally designed infographics templates. You can make stunning looking infographics from your computer itself.
Pricing: It has three plans:
Standard: $10/month/ paid annually or $15/month / paid monthly.
Complete: $19/month/ paid annually. or $28/month/ paid monthly 
Team: $57/month paid annually or $84/month/ paid monthly.
Pros
No advanced designing skills required

Download high-quality resolution images or PDF files
Cons
You can create only three projects for free

They also include a visme logo in the final image
CTA Generator
32. Customizable CTA Templates
You can create an attractive customizable CTA, i.e. call to action templates with the following tool.
If you want to drive more traffic on your website, you can create a fancy button that is designed in a customized way by CTA generator.
Pricing: It is free for all users.
Pros
Boost your conversion rate

Improves your e-commerce sales

Create a more compelling CTA button
Cons
Limits usage

You can only generate a CTA button and it is not very versatile
Slideshare Templates generator
33. Powerpoint Slideshare Templates
To create an attractive presentation and impress your client, you can go with the various PowerPoint Slideshare Templates generators.
Slide Model
Slide model has 20000+ Powerpoint templates which include 100% editable templates for your presentation. 15000+ businesses and 350000 satisfied users trust it.
Pricing: It gives free trial for their PowerPoint templates, after which it will charge $24.90/day.
Pros
Time-saving tool

Modern PowerPoint templates

Simple and easy to use
34. Placeit
Placeit enables you to create mockups, logos, videos and designs with just a few clicks. In this tool, you get 64 free templates for promoting your business. Along with this, you can also move and resize your layers to create templates.
Pricing: It is free for initial mockups and demo videos after that you will need to buy a subscription of $14.95/month or $99.95/year, which you can cancel anytime.
Pros
Very easy to use

Create quick mockups to save your time

Helps you to create mockups on apparel and other printed object like a book cover
Cons
A bit expensive for large images and videos

Puts a small watermark on free content
Data Visualisation Tool
35. Zoho
Today the businesses are driven based on numbers. Thus, effectively presenting data is a must for everyone. For this, companies use free data visualization tools like Zoho, which is a smart choice to make the perfect data visual presentations.
With the use of this tool, one can design and create an optimized presentation with attractive designs and graphs. Also, you can analyze your data by simply using its features like drag and drop interface.
Pricing: Free signup for 15 days and its basic plan starts at Rupees 875/month.
Pros
Import your data on Zoho and directly visualize it

Time-saving tool for purposes like report creation, data visualization, etc.

Cross-functional data analytics
Cons
Limited features offered in the free plan
Image Compressor Tool
36. Optimizilla
Optimizilla is an image compressor tool to compress up to 20 images at a time, and you can use the slider to control the level of compression. It compresses your images in JPEG and PNG formats.
Pricing: Compressing images is free of cost
Pros
You can get a preview of the compressed images

Offers easy comparison of an optimised file with the original one
Cons
It doesn't support PDF files.
Word Cloud Generator
37. Wordle
Wordle is a word cloud generating tool that enables you to create clouds of words from the text given by you with a variety of fonts, layout and colour options available for you.
Pricing: It is free to create unlimited words clouds
Pros
Download the image created with wordle and save it for appropriate use

It creates eye-catchy word clouds with great visuals
Cons
Very old desktop version

If you aren't signed up, you will get frequent security warnings
Meme Makers
38. Memecrunch
Memecrunch is a meme generating tool that allows users to create, edit, and effectively optimize their memes with its inbuilt meme templates.
Pricing: It is free of cost.
Pros
Easy to use

No technical skills required
Cons
Lack of some features that other tools offer

Poor navigation
39. Memes
Creating Memes is the new booming and rapidly growing industry these days. Imgflip is one excellent tool to design creative and interactive memes. 
Imgflip
It is the fastest meme generator available on the web, where you can add your unique content and customize the memes easily. You can also use this tool for any other designing purposes.
Pricing: It is free for some basic features, but for advanced options, you can get Imgflip pro at $9.95/month.
Pros
Flexible tool

Design many creative posters, banners, and other custom graphics

Enables drag and drop features
Cons
Imprints watermark on the memes you download
Logo Makers
40. LogotypeMaker
Logotypemaker is a website for beginners who want to create a professional logo for business. The site contains various types of custom fonts, custom sizes, and special effects. It always provides non-customizable logos with the free version of it.
Pricing: Free for non-customizable logos. For paid version its $24.99 or Premium $39.99.
Pros:
Variety of fonts and icons.
Easy to use.
Cons:
Limited features in the basic version.
41. LogoGarden
For creating a wonderful logo in less time, Logogarden is the best option for you people. If you are not having enough knowledge in designing logos then this is one of the best apps for logo creation. It also offers a custom logo with low pricing by designing a team.
Pricing: The custom Logo starting price is $39.99.
Pros:
Cheaper prices compared to others.
The free trial package is available.
Cons:
Bad stock designs.
International shipping is not available.
42. FreeLogoDesign(Bonus Tool)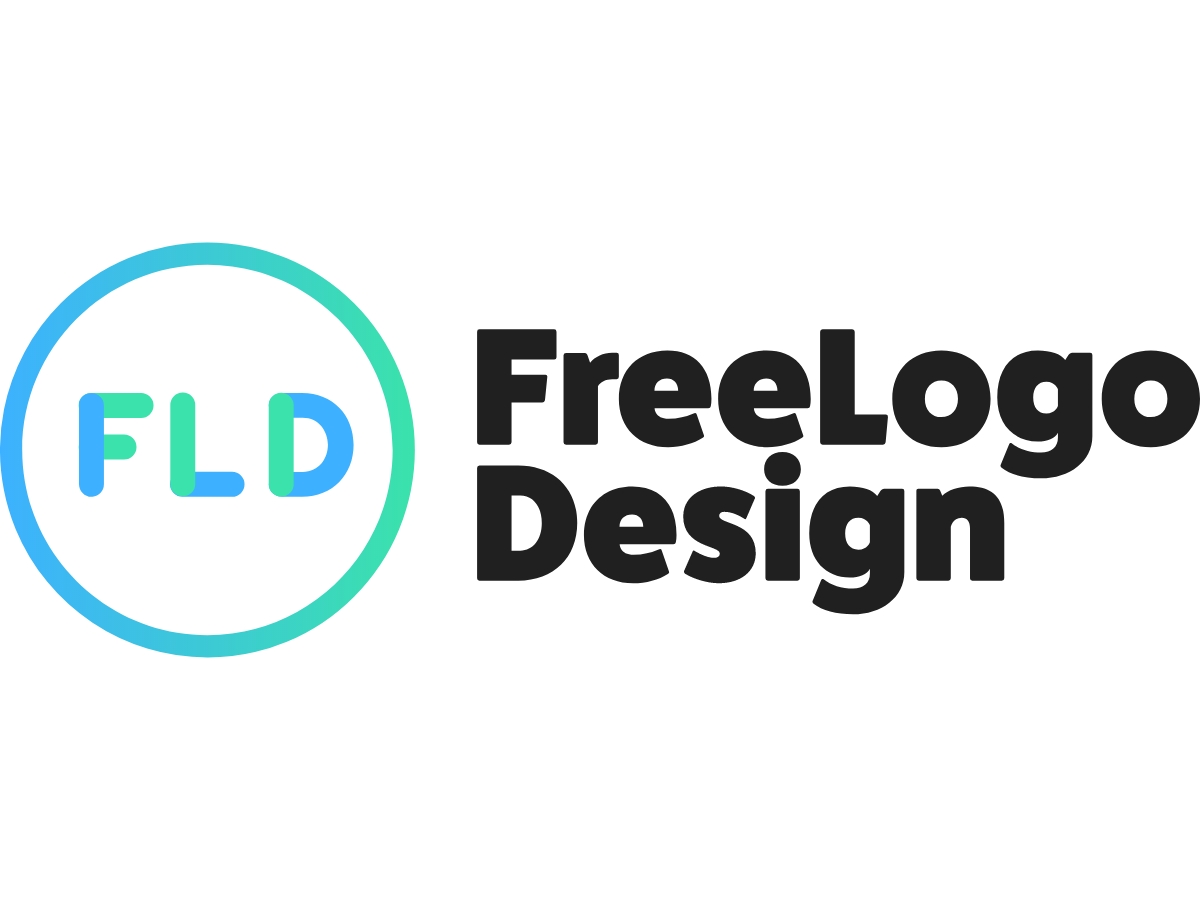 Create logos quickly and easily with FreeLogoDesign. As its name suggests, you can use this logo maker to create logos for free or decide to take one of their premium options if you have professional needs.
Start the design process by choosing one of their logo templates and then customize it. They have more than 2000 logo options!
In Final Words
Here we have discussed 41 unique image editing tools with its pros and cons. Each tool has its specialty and drawbacks; all you need to do is to identify your needs, make a strategy, and avail the most appropriate tool which enables you to meet your specific goals.
Download Now
See-through delicate embroidered organza blue lining luxury acetate-uppercas.