7 Reasons Why You Must Advertise for your Business
Advertising is one of the primary sectors in which enterprises and businesses invest. The field of ads and advertisement is quite vast which people studying business management and mass communication cover thoroughly. 
However, every business person should know why you must advertise. If you are planning to start a business anytime soon, try considering the following reasons for investing in ads. Choosing the correct advertising medium can ensure that your ad reaches the right target audience.
As a result, you can expect more potential customers to know about your business and approach you for a deal. 
Here are some common reasons why you must advertise as a business person.
To Introduce a Business
If you are planning to open a new startup soon, make sure you advertise regarding it. It not only helps you to get proper market exposure but also ensures connections with business support staff and influencers. 
Moreover, while advertising you can develop a clear idea regarding your target market and let the public know about the type of service that you are about to launch in the market along with the conveniences which you promise to provide.
Provide Knowledge about a Particular Product
Advertising is the best way you can inform your target mass about a particular product or service. It entirely depends on how precise your ad script is. The potential customers cannot know about your product/service unless you advertise.
Choosing an advertising medium is vital and you must consider two things while selecting it. They are:
The type of product/service you deal with

The most obvious mediums to which the majority of your target customers are exposed to
For example: If you have a company that deals with digital marketing, all online advertising mediums would be the best for you. Similarly, if you are launching a stationary product for daily usage, newspaper and television ads can be the best for you. 
Furthermore, if you are starting a retail business in a particular location, you can put up an ad on the local journal or the local telecasting channel. Even distributing handbills and business cards are effective ways to advertise a local business.
Reminding about a Product and Informing about Updates
Your primary aim as a business person would always be a situation where a majority of the target audience knows about the product/service you deal with. This is nothing but enhancing the recognition of the target customers related to your product.
Ads play a vital role when it comes to reminding the target customers about a brand or service. If you are re-launching a product in the market with an update, the best way to inform people about that is by advertising. 
For example, automobile companies often advertise a car that is either new or has been updated recently. In many cases, the automobile company advertises the engine (if it is updated or new). This strategy works as many customers develop an interest to purchase the car due to its update in the engine.
Advertisement Enhances Education about a Product/Service
Any product or service can only gain its demand in the market if the target audience has proper education regarding it. It is needed for such products which the audience is not accustomed to. You can advertise educationally while dealing with such products or services. 
Educational advertisements can play well in the case of medical services ads as well as for a brand that deals with medical equipment. Public advertisements are also educational. If you are into a business or service that relates to public welfare, you can also go for educational advertising.
Advertisement Helps to Build up Goodwill
While running a business, you must always be concerned about your goodwill. In case it is hampered, you might start losing your customers at a rapid pace. You should advertise for your shop or brand frequently to uphold your reputation. 
In the field of business, you might face certain situations when there is a mishap. Customer-related mishaps can often lead to a drastic fall in the customer base. Ads can be the right tool to get out of it. You can set up outstanding public relations with the help of advertisements.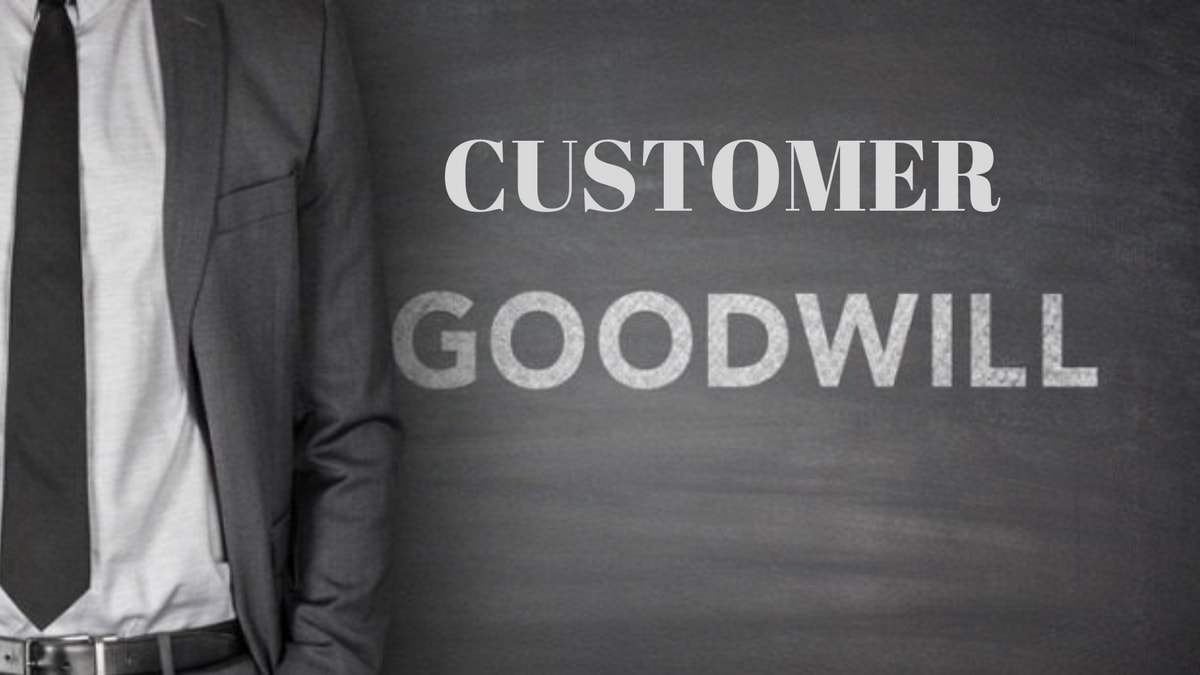 In case there is a mishap in the business, you must show it in the ad and need to be apologetic regarding it. You can also show how you are trying your best to come out of this matter. This can automatically bring the old customers back to you along with some new ones. 
Showing compassion to the public can ensure a boost up in the customer base even if a mishap occurs.
To Survive the Competition in the Market
Every business needs to survive in the market and it is important to know the competitors well. You can advertise your business to compete with a rival brand. Consider it a great job to observe the ads made by the competitor and make your one accordingly. 
You can also choose the same mediums for advertising as your competitor. However, make sure that it is easy for you to invest in advertising.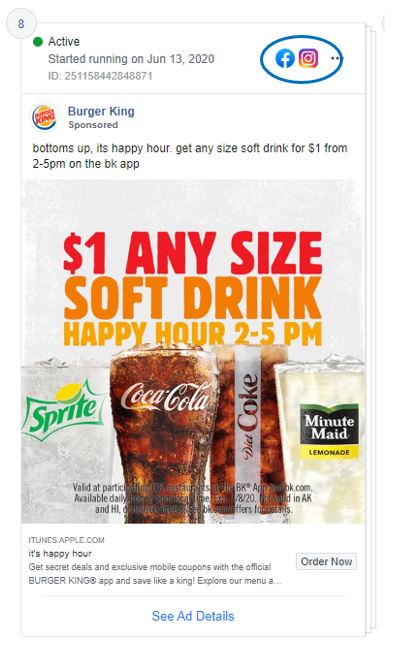 Advertising Can Intrigue the Purchasing Desire
Not all customers present in the market are the same. Some customers purchase products out of necessity while others do it out of desire. Advertisements can successfully intrigue desire in a majority of the customers. As a result, you can expect a boost in sales. 
For example:  In the case of a stationary store, using advertisements can let people know about a particular product and automatically develop a desire to purchase it.
It is the reason why you find a lot of advertisements in large department stores. No matter if you run a store or own a brand, advertising is a must for you. 
Importance of Advertising Mediums and Reasons to Choose Them Specifically
Now, as you are quite aware of the reasons why you must advertise, it is necessary to know about the advertising mediums. These mediums have different types of importance when it comes to placing an ad. The top ad mediums are as follows:
Outdoor Advertising
Outdoor advertising is one of the traditional and most acclaimed mediums of advertising. You can place your ad on flexes, display boards, walls, and doors of the departmental stores. Banner ads also come under outdoor advertising. 
One of the modern forms of outdoor advertising is kiosk advertising. It is cost-effective and eye-catching at the same time. You can choose it if you desire to reach a lot of audiences while having a budget constraint. 
Print Advertising
Print advertising is another medium where you can purchase a place in the newspapers and magazines to show up with a classified or display the ad. Print advertising is best if you run your business locally as there are many editions.
However, you can publish a regional ad too. If you publish an ad in a newspaper or magazine, consider the medium to be print media advertising. 
Another form of print advertising relates to the distribution of business cards and leaflets. You can consider investing in it as it directly reaches the hands of the random public. Apart from the leaflets, you can use flyers and tokens. This process of advertising is considered print advertising. 
Broadcast and Telecast Advertising
Broadcast and telecast advertising is done on radio and television respectively. Both are best for regional advertising. While radio broadcast is mainly city-based, television advertisements can reach out to the national audience. 
You can choose both or either if you are planning to expand your business. However, remember that both these mediums are quite costly. If you are about to invest in broadcast or telecast advertising, try to hire a planning team or go for the services of an advertising agency. 
Digital Advertising
Digital advertising is quite modern compared to all the mediums discussed so far. If you are choosing digital advertising, your ads will show up in the digital world. Any ads that are shown on Google, Facebook, Twitter, or any other platform is known as a digital ad.
Digital ads have a worldwide reach but there are some strategies you must take to provide them with the desired audience exposure. In the case of digital ads, you should be aware of the product/service type. Make sure the target mass can relate to it properly. In case, it does not occur, you might have no sales at all. 
The digital world is highly competitive and you need to be perfect with the content of your advertising. Always check if your digital ad is eye-catching and contains enough facts which can help the viewer understand what your product or service is all about. 
As per the reasons to choose the advertising mediums specifically, you can consider the relation of investment and outcome. As an advertiser, you can only expect that your target mass will view it and take action accordingly. It is subject to a huge investment.
Now, the purpose of advertising will only be served if you get more customers. It is your responsibility to choose the advertising mediums specifically. You should be aware of the type of product/service you deal with and the type of people who can purchase it. 
Here is an example that can make understanding this fact easier for you. Suppose you own an automobile brand that makes luxury cars. Now, it is needless to advertise it in a local newspaper.
Rather, you can choose a global magazine or a search engine for advertising it. This can fetch you more customers serving as the ROI. 
Choosing the Right Advertising Agency
If you have made it till here, probably, you are convinced as a business person why you should invest in advertising. Now, you might be wondering how to make an advertisement and publish it in any medium. 
An advertising agency can help you with the designing and publishing of an advertisement. However, choosing the right one can be a tricky job. Here are a few tips which can help you:
Go for Local Ad Agencies
To ensure getting outstanding results, you can choose the local ad agencies active in your area. These agencies can provide you with excellent ad copies on a comfortable budget. The best you can do is carry out thorough research on the internet. Ask for the quotes in advance if you are about to finalize a deal anytime soon. 
Once you get a quote from two to three ad agencies, it will become easier for you to select one among them considering the conveniences they promise to provide.  Moreover, the local ad agencies can listen to the customer more precisely rather than the big giants who mostly spare a little time for one customer. 
Check the Efficiency of the Ad Agency
The efficiency of the ad agencies differs a lot. Very few ad agencies are efficient in making ad copy for multiple mediums. As you look for one, always check the customer review section while judging the right ad agency. 
The efficiency of the ad agency also depends upon the creativity that the ad designers have. While choosing the ad agency, you should look at the previous works they have done. Most ad agencies are always eager to show their work to find new customers.
Even if an agency does not send you a live ad it can always make a sample for you. 
Knowledge about the Industry
The executives of the ad agencies should have a clear idea regarding different industries. This can help them to understand the customers better and work according to their desires. 
In most cases, the ad agencies have exclusive ad designers who make ad copies or slots for different mediums centering only on a particular section of the industry. 
Final Words
If you are at a primary stage of planning for a business startup, it is recommended for you to think about how much you can invest in advertising. You should always consider taking the suggestion of a business expert who can provide you with a clear outline regarding this.
Download Now
See-through delicate embroidered organza blue lining luxury acetate-uppercas.